<![if !supportEmptyParas]> <![endif]>
"For unto you is born this day in the city of David a Savior, who is Christ the Lord…Glory to God in the highest, and on earth peace, good will toward men."
(Luke 2:11, 14)
Faith Fund Dinner Theme:
"What's a Bike?"
In 1903, the first effort to extend the Gideon ministry to other lands took place—a Gideon from Chicago visited the British Isles. In November of that year, Robert G. McInnes of Glasgow, Scotland became the first Gideon outside of North America. Last night, some 99 years later, a man named Bruce Benskin came to the Area 8 Faith Fund Banquet in Raleigh to tell 43 Gideons and Auxiliary from 5 local camps what the Gideons are doing in some 176 countries today!
| | | |
| --- | --- | --- |
| | | |
| Dinner features all-you-can-eat buffet. | Ten to a table provides maximum fellowship! | Cindi Whiteside sings solo after duet with husband Tim. |
<![if !supportEmptyParas]> <![endif]>
Bruce is from Cincinnati, Ohio and is the IEC (International Extension Committee) Representative for Area 3, which serves many of the countries of South America. A 20-year Gideon, Bruce has served as Ohio's State President (3 years), Vice President, Secretary, Church Assignment Coordinator and Scripture Coordinator. He has also served in various local and regional positions, and 2 years on the International Program Committee.
He came on the program just before our camp's Tim and Cindi Whiteside sang a very beautiful duet and just after a powerful testimony by Pastor Ron H. Wood from Chapel Hill. Ron told us he had become a Christian because several years ago "one man was faithful by placing a Gideon Bible in my hotel room. I read that Bible until sunup and was saved. Soon, my wife was saved, and then my daughter." Since then, with God's help, Ron and his wife Kaye have built the Celebration Assembly of God church in Chapel Hill from scratch. He encouraged us by saying, "There's another Ron out there that needs a copy of God's Word."
Then it was Bruce's turn, who spoke extemporaneously without notes or text but was obviously well prepared as he spoke stirringly in front of the podium about the things on his heart—the lost people of this world who need copies of God's Word. "The Faith Fund," he said, "essentially buys scriptures for the rest of the world." He talked about the lost souls in Peru, in Columbia, in Argentina, in Peru—the list goes on. He said he's identified well over 100 cities that qualify for a Gideon camp, but lack the required 25,000 Bibles to start up. He told us about the recent Bible Blitz in Lima, Peru where 460,000 copies of God's Word were given out to cupped empty hands. He spoke about the heartbreak he felt in Botswana after giving out 800 testaments in a school only to discover 50 more schoolgirls without one—how sadly they gazed!
| | | |
| --- | --- | --- |
| | | |
| Pastor Ron H. Woods commends Gideons for their faithfulness. | Bruce Benskin inspires audience with accounts of God's doings in South America. | Frank and Dot Rawley pray with waiter after the meeting. |
He closed with the story of the little mountain boy who had just received a Gideon testament. He joyfully accepted Jesus Christ as his Savior and then came down from the mountains to the village where he attended church for the first time. At the end of the service the people began moving to the front of the church to place their meager peso offerings into a collection bucket. The mountain boy wheeled his only worldly possession, his bicycle, to the front, leaned it against the bucket and walked away. It was all he had to give. Someone asked him, "Why did you give the only thing you owned?" He said, "My God gave His Son to me. What's a bike?"
 "What's a bike indeed?" asked Bruce as he closed the program. "How can anything we own compare to what God has already given us?" The Faith Fund offering was then taken up. Praise God, moderator Bud Gross announced that Gideons and Auxiliary had faithfully given $10,281 to purchase scriptures. Our thanks to everyone for their generous offering and who worked so hard to make this Faith Fund banquet undeniably one to remember.
Reminder: If you couldn't attend, but would like to donate, please send your check to Faith Fund Chairman Ray Cooksey at 1300 Shadyside Drive, Raleigh, NC 27612. During this holiday season, hands are reaching out in 176 countries around the world for a copy of God's Word!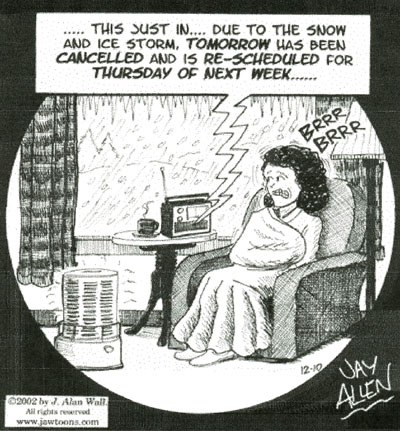 Come in out of the Cold for Christmas Fellowship!
<![if !supportEmptyParas]> <![endif]>
Our annual Christmas Fellowship camp dinner meeting will be held at Embassy Suites, 4700 Creedmoor Road, at 6:45 p.m. Tuesday, December 17. Don't miss this time of food, fellowship, singing and the sharing of God's blessings as we come together to celebrate the birth of our Lord and Savior, Jesus Christ.
If you made a commitment to be at our last meeting but couldn't attend we were still charged for the meal. Please consider offering your meal cost ($16 per person) to the camp fund c/o Gideons International, PO Box 33635, Raleigh, NC 27636.
<![if !supportEmptyParas]> <![endif]>
P.S. Ladies—The special feature for January's camp meeting will be a showing of the Victor Goncharenko videotape from last year's International Convention. 
<![if !supportEmptyParas]> <![endif]>
Gideons Visit two more Hotels
Two hotels targeted for our camp's November 10th Bible blitz had to be rescheduled for  Sunday, November 24. Scripture Chairman John Kay later reported: "We praise the Lord for the opportunity to rededicate these silent missionaries and pray they will be used to attract many people to put their trust in our Lord Jesus Christ."
| | |
| --- | --- |
| | |
| Fulgencio Flores (in shirt) opened all the doors for us at the Fairfield Inn (Crabtree). We placed 25 Bibles and provided 2 English and 9 Spanish PWTs to hotel personnel. From left: John Kay, Jim Singer, Mr. Flores, Ray Cooksey. | Richard Justice (dark suit, left), Tim Whiteside (leaning on reception desk), and John Kay checked the rooms at the Holiday Inn (Crabtree). They placed 7 hotel Bibles and gave 2 English and 2 Spanish PWTs to hotel personnel. |
Bible Blitzes Around the USA
| | | | | |
| --- | --- | --- | --- | --- |
| Date | Place | Contact | Phone | E-mail/"Snail-mail" |
| March 2-7 | San Jose, CA | Jerry Schrimsher | 510-881-0243 | GideonJerry@hotmail.com |
| March 9-12 | Mobile, Alabama | Jim Blanton | 205-456-2426 | PO Box 794, Grove Hill, AL 36451 |
| March 23-27 | Charlotte, NC | Don Rhodes | 704-394-4811 | CharlotteScriptureBlitz@hotmail.com |
| April 7-9 | Albuquerque, NM | R.E. Stinebaugh | 505-275-3170 | RCStine@MSN.com |
<![if !supportEmptyParas]> <![endif]>
OBTAINING CHURCH SERVICES
Right now our Church Assignment Chairman, Cliff Merrill, is carrying a tremendous year-end workload in his chosen construction industry career. He cannot devote the time he would like to in obtaining church services for Gideon reports, even with his very able assistant, Larry Davenport. But Cliff is only one man. Larry is only one man. They desire your help! Cliff says the biggest thing right now is to "keep me in your prayers."
Remember, a successful church service is a vital link in extending a chain of hope around the world. It doesn't always take brains to figure out God's will for your life. If you can speak, speak. If you can contact a church by telephone, then contact. If you can make a personal call on a pastor, just do it! If you can pray, pray. Then call Cliff at 844-1418 or Larry at 841-4610, give them your support, and tell them what God has done.
<![if !supportEmptyParas]> <![endif]>
New Home School Opportunity
Back in 1986 there were only 381 home schools in all of North Carolina. As of late 2001, there were 1,742 home schools in Wake County alone! North Carolina has so many home-schooled children—38,000 last year, a 57% jump over two years—that their numbers eclipsed the size of all but five school districts across the state!
Some parents say, "If you can't teach the basics of the Ten Commandments in school, then where's our world going?" Wake Forest mother Catherine E. Hamidi is in her fourth year of teaching her two children at home. She says the only things her kids miss out on are having to wake up at 5 a.m. to catch a bus, and peer pressure (News & Observer, p. 25A, 11-25-2001).
As many of you know, the International Cabinet has approved the distribution of Orange Youth Testaments to home school students at home school association meetings. Camp members Tim and Cindi Whiteside have just taken up the challenge.
They have been involved in the Lighthouse Home School Association in Wake Forest for a number of years. Scripture Chairman John Kay recently gave them 100 PWTs to be given to the students at their upcoming annual Christmas gathering. Pray that God will bless this new ministry. Are you involved in a home school association? Become a part of this ministry.
ONLINE
| | | |
| --- | --- | --- |
| NC Division of Non-Public Education | | 919-733-4276 |
| North Carolinians for Home Education | | 919-790-1100 |
| Home School Foundation | | 540-338-8899 |
| Home School Legal Defense Assoc. | | 540-338-5600 |
<![if !supportEmptyParas]> <![endif]>
Jail Ministry
| | |
| --- | --- |
| | |
| Pray for Donnie Harrison, our new Sheriff of Wake County! | Goodbye Sheriff John Baker, and thanks for your faithful support of the Gideons! |
Wake County Jail Chairman Charlie Rabb reports that during our camp's visit to the jail on Sunday night, November 24, at least three inmates prayed to receive Christ as their Savior. Given out were 191 PWTs, 27 Auxiliary PWTs, and 58 Spanish Testaments. Camp members who witnessed for the Lord that night were: Richard Justice, Steve Wilson, Malcolm Hawkins, John Dillard, John and Nadine Kay, Cliff Merrill, Tom Wallace, Charlie and Karen Rabb, and Garland Tucker.
Nadine Kay and Karen Rabb visited the lady prisoners, one on each side of the facility. Several prayed with Nadine to receive Christ. On Karen's side, several more joined in a circle for prayer, when something unusual happened—a lady security guard joined in. She was very emotional as she prayed and said she was very concerned about another officer, who was dying. Another lady began singing a song in honor of her father and asked the others to join in. But nobody knew the song. She sang it anyway, tears running down her face. Altogether, about six ladies prayed the sinners' prayer that night.
Tom Wallace and Garland visited the Hammond Road Annex and gave away several copies of God's Word. They prayed with many prisoners, at least one of whom (James) professed Christ as his Savior and signed the back of a PWT.
Charlie says he was talking about the Lord to a group of 10-15 men (in the downtown jail) and led them in prayer. He went back to meet with Steve Wilson when another man, with tears in his eyes, came up to them and said, "I need to change my life." Steve took him aside and said, "Let me tell you how you can change your life," and then led him through God's plan of salvation. The man prayed the sinner's prayer and cried his eyes out. This was Steve's first visit to the jail and he said he "loved it!"
Frank Rawley is planning to furnish 50 jail-destined used Bibles with new soft covers this month. If you would like to experience the joy of serving Christ in this ministry, call Charlie Rabb at 787-1488.
<![if !supportEmptyParas]> <![endif]>
Butner Prison Ministry
John Kay continues to fill in as teacher for Ray Cooksey, who is recovering from a recent illness. Other Gideons from our camp have also been helping out recently: John Dillard, Jim Loehman and Tom Wallace. The prisoners are studying Mark, chapter 9. Another of their four "front row singers," Bill, was recently transferred to a prison in Kentucky after a long period "in the hole" (solitary). Bill's wife died last year while he was in prison. Please pray for Bill and for this ministry.
After being told by the chaplain that they were all out of Bibles, John supplied them with 100 PWTs on November 29. The chaplain told John that "Sixty percent of the people who get in jail decide to come to Christ." Indeed, the Gideons are a vital ministry at Butner! 
The Bible study meets Friday nights from 6:30—8:30. If you want to be part of it call Tom Wallace at 782-0903.
New Tools for New Members

Matthew 9:37-38: Then saith he unto his disciples, The harvest truly is plenteous, but the labourers are few; Pray ye therefore the Lord of the harvest, that he will send forth labourers into his harvest.
Form 782 "A Step of Faith" is now available (a complete revision of the former "To Be or Not to Be a Gideon").
New revision of Form 123, "Orienting a New Gideon in the Camp Program,used by camp cabinet to train new members.
<![if !supportEmptyParas]> <![endif]>
A Wonderful way to Say "I Love You"
With Living Memorial Bibles
Memorial Bible Chairman Doug Schmidt says you can still order a supply of the new Gideon Christmas cards in time for Christmas. They are available in packages of 12 for $18 (4 cards of each style). Order them through the web page (www.gideons.org) or by calling headquarters at 615-883-8533. $1.30 from each card will be credited to our camp's Memorial Bible program to help purchase Scriptures around the world. For tax purposes you will get a receipt in the mail for this portion.
Doug also encourages you to use the Memorial Bible Plan, particularly during the holidays. For only $1.50 you can get a package of 6 Memorial Bible Cards: two "In Memory," two "In Recognition," and two "Thinking of You" cards. For these and other supplies contact Assistant Memorial Bible Chairman Frank Rawley at 847-1366.
New:  We can now place Memorial Bible racks in retirement facilities and in assisted-living facilities!
<![if !supportEmptyParas]> <![endif]>
DUES RENEWALS
Reminder: Membership dues are for a calendar year, not the fiscal year, so they are due by the end of December.
NOTICE: The cost of a second dues notice ($1.35) to you has
the potential of driving a lost soul from receiving God's Word!
Please make it a matter of prayer and priority that you will not need a single second dues notice to be sent. Pray that some lost soul will have a chance to receive God's Word as a result. Please send in your dues before the end of the year—God will surely bless your effort!
<![if !supportEmptyParas]> <![endif]>
Ladies, Join us for Prayer!
Gideons and Auxiliary meet at 7:30 Saturday morning for Scripture reading and prayer at the Crabtree Clarion Hotel (formerly Sheraton Four Points Hotel). Stay for a great time of fellowship and breakfast! Ladies, please call Nadine Kay at 870-9266 if you plan to attend. Also, bring your husband to the next monthly meeting!
<![if !supportEmptyParas]> <![endif]>
Camp Calendar
| | |
| --- | --- |
| Dec 17 | Camp Meeting: Christmas Fellowship |
| Jan 21 | Camp Meeting: Spiritual Objectives |
| Feb 18 | Camp Meeting: One-on-One. Speaker, Jimmie Coggin, Area 7 Director |
| Mar 11 | Camp Meeting: Church Assignments |
| Mar 17 | Pastors Appreciation Banquet, 6:30pm, Salon ABC, North Raleigh Hilton; Kyle Compton, speaker; Tank Kersey, testimony speaker. |
| Apr 15 | Camp Meeting: Camp Elections |
| May 1-4 | 56th State Convention—Adams Mark Hotel, Winston-Salem |
| May 20 | Camp Meeting: State Convention Reports |
| Jul 22-27 | 104th International Convention, Birmingham, Alabama |
<![if !supportEmptyParas]> <![endif]>
Respectfully submitted,
Pat Simpson, Newsletter Editor
(919-877-0434 or e-mail PatSimpsonBooks@cs.com)
<![if !supportEmptyParas]> <![endif]>
November 2002 Status