Back to main page
---
The Gideons International 55th Annual North Carolina State Convention
---
Special Convention Section
---
State Convention Returns

John Kay, Gideon Local Chairperson

I was overwhelmed with the grace of God, evident through each aspect of the convention. Thank the Lord for:
<![if !supportLists]>· <![endif]>People involved.
<![if !supportLists]>· <![endif]>The North Raleigh Hilton's support and rapid response to fix problems.
<![if !supportLists]>· <![endif]>The way radio communications within the local team could meet needs so quickly.
<![if !supportLists]>· <![endif]>The registration-reception-merchandise table area.
<![if !supportLists]>· <![endif]>Daily newsletters.
<![if !supportLists]>· <![endif]>Audiovisual that supported sessions and did not break down or distract.
<![if !supportLists]>· <![endif]>Ability to see eyes and face on large screens and thus see into the souls of the speakers.
<![if !supportLists]>· <![endif]>Testimony speakers.
<![if !supportLists]>· <![endif]>Quality food at banquet and other meals.
<![if !supportLists]>· <![endif]>Open Air Witness experiences—sign-ups, how the rain stopped, witnessing, singing on the bus, witnessing and leading 9 men to faith in Christ, safety.
<![if !supportLists]>· <![endif]>Music: instruments, accompanists, soloists.
<![if !supportLists]>· <![endif]>Youth program, nursery, transportation.
Hallelujah! What a wonderful God we serve!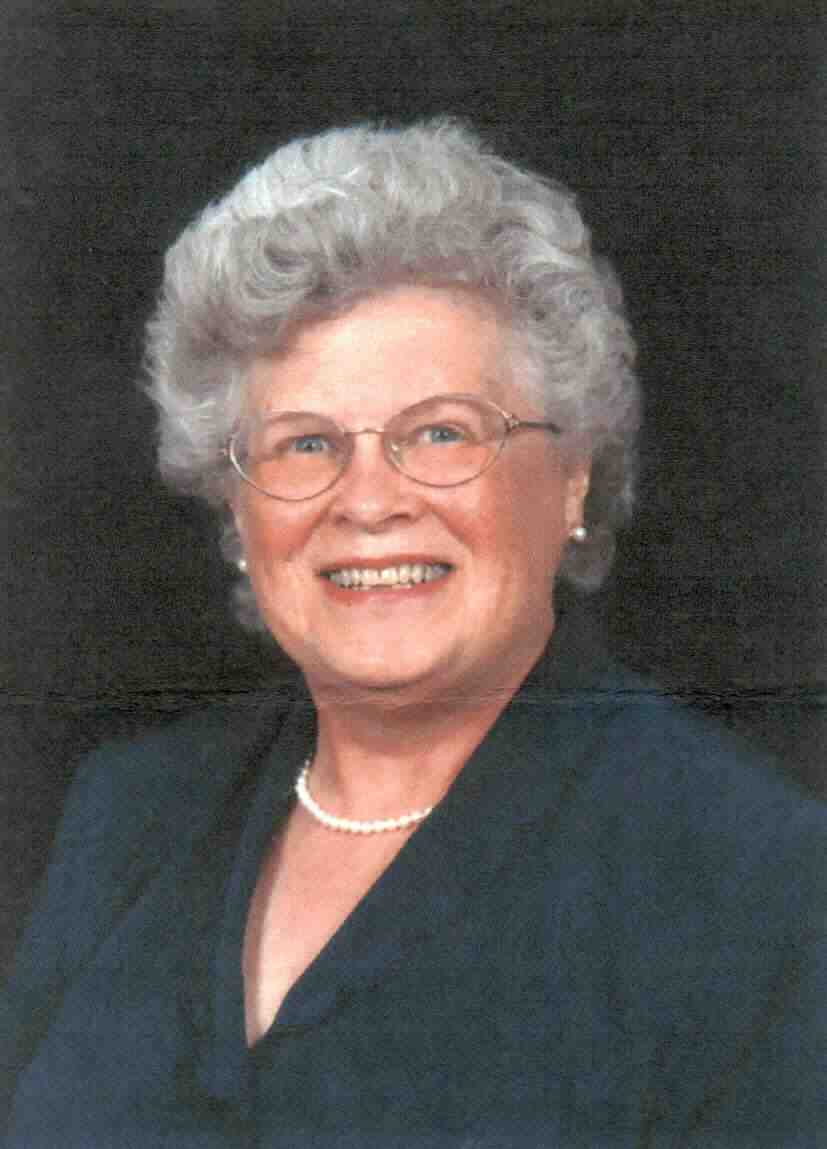 Nadine Kay, Auxiliary Local Chairperson
We were especially delighted with the way the luncheon turned out. The Auxiliary particularly enjoyed Ms Chris Creel. We had prayed as a camp for the thyme plants and the centerpiece flowers for the Auxiliary Luncheon, and the Lord was abundantly gracious in making them bloom and flourish. We were blessed by their beauty.
The second prayer request was that in every aspect of the convention the Lord would be glorified and the attendees would be greatly blessed. We praise Him for answered prayer!
Attendees as of 9 pm 05/04:

Gideons

Auxiliary

Youth

Guests

Nursery

Camps Represented

297

238

18

22

2

105 (out of 149)

Total:

577

<![if !supportMisalignedColumns]>
<![endif]>
New State officers elected.
The new state Gideon officers are: Mike Steiner, President; C.J. Harris, Vice-president; Gary Lewis, Secretary; Jack Watson, Treasurer; Jim Stegall, Chaplain. The new Auxiliary State Officers are: Lois Harward, President; Lisa Lewis, Vice-president; Pat Hatley, Secretary/Treasurer; Rachel Edwards, Chaplain. Ray and Linda Cooksey will continue as Area 8 Directors.
Order your convention video now.
Gideon Bob Bennett and Auxiliary member Mitzi Bennett did a marvelous job videotaping the State Convention. Videotapes are available individually at $15 each. Save $60 by ordering the complete set of 12 for $120 or $50 by ordering 10 tapes without Auxiliary. Contact Video Works, 559 Hastings Hill Road, Kernersville, NC 27284 (phone: 336-785-2117).
Heard and Seen Around the Convention Floor
Jim Loehman:
I was in registration most of the time. I was very impressed with the way John and Malcolm ran everything. They checked with anyone to see if they would like to register. Also so many people seemed to help when I was in trouble.
| | | |
| --- | --- | --- |
| | | |
| Jim Loehman works on registration-tag jigsaw puzzle. | Wired for sound. "Agents" John Kay and Malcolm Hawkins stay in contact with local team using walkie-talkies. | Gideon/Auxiliary team meet with North Raleigh Hilton Hotel staff at pre-convention meeting. |
Malcolm Hawkins:
The testimony of Elliott Osowitt, a completed Jew, touched me. It's amazing to see how the Lord can transform a man living for his own pleasures into a new creature preparing to lead others to the Promised Land. While checking on the room setups, I was privileged to have a few moments to give most of the Hilton Staff a testament. I gained a new appreciation for how a staff of that nature can work together. There were at least 5 language groups represented by the wait staff—English, Spanish, Russian, French, and Arabic. Based on my discussion with one of the engineering staff, I believe that 8-10 different countries were represented among those language groups. So, if your request drew a blank stare, perhaps they haven't had the chance to learn Southern yet.
Jim Loehman (seated) and Raleigh West Camp's Harlyn Van Sloten
busily register the hundreds of arrivals.
At the merchandise table, Frank Rawley (l) gives out the latest Auxiliary Guidebook.
Raleigh West camp's Russ Davis
(r) locates registration packet for attendee.
Glenda Loehman:
It was a pleasure to serve by helping set up the rooms for the banquets. The hotel personnel were very helpful and even went over their call of duty in helping put things on the tables. The Lord made everything run smoothly and all the Gideons, hotel staff and chefs made this convention one to remember. I especially want to thank all the ladies and men who helped make the rooms a pleasure to enter. God is good and worked out all the problems we thought we had. A big thanks to all the ladies who were willing to serve as hostesses at the Auxiliary Luncheon. Thanks Gideons & Auxiliary.
John and Nadine Kay, local convention co-chairpersons.
Youth Directors Ken and Diane Braswell prepare to launch themselves on a day of fun with the young people
(Michele King to the right).

Eddie Sarvis:
I especially enjoyed the testimonies of the people that were changed by Gideon-placed Bibles. I was excited to hear how God blessed during the open air witnessing session. Yes, he still controls the weather. Isn't it wonderful to know that there were several conversions as a result of our convention? God has and will continue to bless those that worked so hard to make the convention such a success.
We all felt safer under the watchful eye of Security Chairman Eddie Sarvis
and his crew.
Forty Gideons board CAT bus in rain for Open Air Witness in Moore Square Park. They prayed and the rain stopped while they were in the park!
Frank and Dot Rawley at Fellowship Banquet.

Bobby Hall:
Inspiration is my main interest, in both speaking (preaching, testifying) and music. The music, with Linda Smith, Tommy Prescott and Boyce Lawrence was awesome. The speakers were the best assembled at any Gideon meeting I have attended in 16 years as a Gideon. To God be the Glory.
| | | |
| --- | --- | --- |
| | | |
| Karen and Sam Spilman's farewell dinner. They have already moved to Florida and how we will miss them! | Garland Tucker (r) at Gideon/Auxiliary Combined breakfast with O.E. and Nell Simmons, Caswell County. | Gideon pours coffee for Cliff and Liz Merrill. |

Frank Rawley:
We thought the NC convention was the best we have attended. Everything ran smoothly, music was tremendous, speakers were outstanding. The daily newsletter kept us informed and special events were highlighted—thanks to our special editor. The Auxiliary events were greatly appreciated. The decorations for their banquet was outstanding and their speakers were great. All in all, the NC convention was led by the Lord and was committed to His glory.
| | | |
| --- | --- | --- |
| | | |
| John and Emily Dillard at the Fellowship Banquet. | Ushers: (l-r) Monty Daniels, Bud Gross, Lee Warner, Bobby Hall, unidentified, unidentified. | Richard and Glenda Justice take in the events. |

Doug Schmidt:
There were many highlights but one that sticks out in my mind was the Friday night burden bearers prayer meeting. One brother there was just praising the Lord for the fact that his daughter had recently been saved. This was much more important to him than the fact that she had recently had a serious accident in which half of her face was destroyed. As he said, "She doesn't need her jawbone in heaven."
| | | |
| --- | --- | --- |
| | | |
| Raleigh East Camp's Doug and Virginia Atwood. | "Boy, were our dogs tired!" Carolyn Edwards, Area 4 Auxiliary Director, and her dog Raven. | Raleigh East Camp's Jim and Nicole O'Brien. |

Liz Merrill:
I had the pleasure of receiving many, many positive comments as the "best ever" convention. This is the result of God blessing this convention, our planning committees, our participants, and us, as Gideons and Auxiliary, praising God for His greatness and holiness. Everything appeared to work as planned and unplanned. The Raleigh convention set the bar to greater heights; well past last year's convention. Speakers and testimonies were great.
| | | |
| --- | --- | --- |
| | | |
| Gideon Bob Bennett did the videotapes and provided A/V support systems and consultation. | Lights! Sound! Action! Audiovisual experts Bob Bennett (l), Greg Hawks, and Ray Cooksey cue the events. | Bruce Humphrey did the audio tapes. |
<![if !supportEmptyParas]><![endif]>
Larry W. Crowder:
I think it was absolutely wonderful how God took care of us through the Gideon weekend. My favorite has to be the Open Air Witness at Moore Square on Saturday. Some of the men who went had never done open air witnessing before and let me tell you they were BLESSED! It's amazing how John Dillard was able to get a city bus that would hold exactly 40 people and guess how many Gideon brothers wanted to go to Moore Square for witnessing—Why 40 of course. And then Cliff Merrill was able to get a very healthy subway sandwich with coooollllldddd drinks in a cooler and chips and apples and cookies all because the Gideon brothers would be out during their lunch hour (11:30 a.m.–2:00 p.m.). And then the Transit Authority officials told us that we could not eat on a city bus. We prayed and guess what? It just so happens that the bus driver was a believer and had the authority to let us eat on the bus because it was a chartered affair. PRAISE GOD! And God's best blessing came when it was time for us to board the bus and it was pouring down rain. As the men filled the bus to capacity and we were waiting to leave the North Raleigh Hilton I was able to inform the men that we could go or stay since it was raining and they could make the choice. Of course everyone wanted to go rain or shine. God loves an obedient servant! We prayed and told God that we were going even if we had to witness in the rain. It continued to rain all the way down to Moore Square.
As we disembarked the bus and the men were carrying armloads of Bibles—Guess What?—God blessed us by stopping the rain. God stopped the rain just for the Gideons! It don't get no better than this! The men went out into Moore Square and surrounding areas and bought the Love, Grace, Forgiveness and Salvation of Jesus Christ. Many men, women and children heard the good news of Jesus and 9 (nine) men, women and children gave their hearts to the Lord. We were there about 45 to 50 minutes and then boarded the bus back to the Hilton. As we left Moore Square and approached the downtown Capital Blvd. exit—guess what ?—it went from a misty rain to a downpour. Praise God! We sang songs, ate our healthy meal and felt the glory and majesty of God's Love all the way back to the Hilton. Thank God Almighty for men like Cliff Merrill, food, John Dillard, transportation, and Gene Mesley, who led us in song and all the others like John Kay who went out of their way just to glorify The Name of JESUS!!!!!!!!!!!!!
God likes giving God sized miracles. We just have to ask and be obedient and submissive to his will!
| | | |
| --- | --- | --- |
| | | |
| The Auxiliary Luncheon was a beautiful site. | Ladies enjoying the Auxiliary Luncheon. | Juanita Vickers, behind Cindy Creel, giving encouragement to come to the Louisville International Convention. |
Open Air Witness:
The Power of Prayer and Faith
Saturday, it rained and rained and then some more. With the Open Air Witness time approaching, Brother Leon Koons was asked to make a decision—call it off or go forward. Lifting it to God in prayer, we went forward. The rain stopped around 11:45 and returned around 1:30! Many people prayed for the Open Air Witness—the power of Faith and intercessory prayer!
At the same time, we had food for 40 men on the way and only 33 people committed. Further, we now needed a place to eat lunch. We originally planned to eat on the bus; John Dillard found a great opportunity at the last moment and changed transportation. We were told that we could not eat on the CAT bus. Larry Crowder witnessed to the driver, someone else asked the hotel if we could eat in a corner of one of our rooms. Results—the hotel would setup a room for us because "the Gideons were so nice and a pleasure to work with this weekend" and the bus driver, a Christian man, exclaimed that the bus was now a charter and "we" could do what we wanted. The power of prayer and faith that God will provide!
Our bus departed with all seats full (40 men)! Upon arriving at Moore Square Station, Gideons departed and went to the corners of downtown Raleigh, even as far as the State Capitol! There was no instruction or direction provided, except "Go forth and return at 1:00 PM." In about 45 minutes, 200 PWTs and 35 Spanish testaments were placed in the hands of the lost; at least 9 people committed their lives and accepted Jesus! Faith and obedience resulting in blessings.
Further, when John Kay ordered the testaments via Internet for the Open Air Witness, he typed 200, but the computer read 300. Upon retyping 200, the computer read 300 and so it was that 300 were shipped. John provided 200 for the Open Air Witness thinking that it would be enough. We ran out! God has a plan.
Brother Leon shared these results at the fellowship banquet Saturday. Miracles happen every day, just look for them.
Cliff Merrill, Open Air Witness participant
| | | |
| --- | --- | --- |
| | | |
| Nadine Kay at the Auxiliary President's Breakfast. | Nursery chairperson Linda Cooksey tries out the toys. | "Thyme lady" Dot Rawley polishes her favors for the Auxiliary Luncheon. |
State Convention Faith Fund Goal:
We're Almost There!
The State Convention Faith Fund goal is $225,000 to provide Scriptures for extension countries. This reporter contacted State Treasurer Jack Watson on May 11 who reports that $213,874.98 was given at the convention. Since then, $5,550 has been given, making a total of $219,424.98, with the understanding there is more to come. With only $5,575.02 to go, let's pray we'll meet the goal! If you want to make a donation, call Richard Justice at 919-570-0145.
The events of September 11, 2001 changed many things in our lives, but one thing remains unchanged: the constant demand for Scriptures around the world. Every Scripture placed represents another soul that can be reached for Jesus.
"Not because I desire a gift: but I desire fruit that may abound to your account." (Philippians 4:17)
Come to Louisville, Kentucky July-23-28
Now is the time to register for the 103rd Annual convention of The Gideons International. Reservation forms are in the April and May issues of The Gideon and must be received prior to June 21, 2002. Daily convention highlights are in the May issue. The main hotel for the convention will be the beautiful Galt House Hotel. Set aside this special week on your calendar for you and your family.
If you cannot attend, please consider supporting the Faith Fund goal with an offering equal to at least the cost of one night at the convention hotel. Whether or not you are able to attend this year, please be in prayer for the convention, for all who will be traveling to and from the convention, and for the offering goal to be met. For more highlights, see the May Information Bulletin on http://www.gideons.org/.
Return to Top of Page